We've been blessed to live in Europe for the past three years.
We've taken advantage of the cheap travel opportunities to see much of Europe with our kids. We've seen most of my travel bucket list locations.
European travel is an adventure, even more so with kids!
Our traveling priorities are museums, culture, history, and food!
Travel makes you modest. You see what a tiny place you occupy in the world." Gustave Flaubert
Necessities
Travel passports for everyone, including babies.
Since we're Americans, living in Germany, we are issued passports with a SOFA stamp for free, but we only have those to prove we live in Germany, for traveling back and forth to the USA. We also had to purchase travel passports to move freely around Europe.
Tourist passports are necessary for everyone to cross a border, even if they are open, not posted, or you're traveling by car or train.
Pin and chip cards haven't caught on in America so much yet. Europe still prefers cash. We ordered a pin and chip credit card from USAA for travel ease. Our bank now offers the pin and chip check cards. We notify them when we travel outside of Germany, but they're still often declined when we travel. It's embarrassing.
Power adapters for the camera battery and devices.
Activities for downtime. We like travel pencils and journals or coloring pages or info sheets about where we're traveling. These are great for rainy mornings, long waits in restaurants, airport delays, airplane rides, and boring trains.
Air Travel
Carry-ons for airplane travel are cheaper than paying for checked luggage, but not necessarily easier. We picked up six small rolling suitcases for about €30 each that abide by RyanAir guidelines. We have been able to use these for three years just fine. It's amazing how much we can pack in them!
Toiletries must be packed in see-through quart-size zip bags, one per passenger. This includes all liquids, gels, powders, creams, lotions, etc. All containers must be under 3 oz or ml. We all got to be quite handy with packing these baggies with all our necessities and whipping them out for security checks.
We use RyanAir almost exclusively for our European air travel.
WizzAir is another cheap airline, but your free carryon can only be a backpack. We didn't attempt this.
EasyJet is another discount airline we haven't used, but we've heard great things.
We like Skyscanner
to compare rates.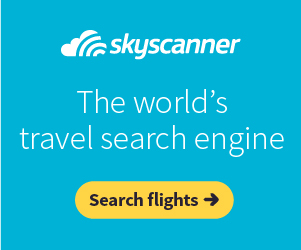 It's good to be flexible. We are flexible on dates and times. Early morning flights can be stressful, so we stay in a hotel right beside the airport the night before. Some airports are cheaper than others. It's good to check surrounding airports for better deals. We pay for parking online for a discount and to ensure a spot in the lot.
We don't have to wait until school breaks or holidays since we homeschool. My husband saves up a lot of leave so we can travel frequently.
I planned trips to coincide with our homeschool studies.
We went to Rome and Greece when we studied Ancient Times.
We went to Ireland and Paris for Medieval Studies.
Several Italy trips covered the Renaissance.
We went to Worms for a Reformation Unit Study.
We went to Dachau the American Cemetery in Luxembourg when we learned about WWII.
Prague is a bustling international tourist attraction since the fall of Communism.
London was learning across the ages.
Road Trips
Road trips are…interesting.
Gasoline is expensive. They measure in liters, so it seems even more expensive to Americans. Many stations require prepay. Some are cash only.
Some cities require special stickers for your vehicle, which can be purchased either at the border – or at your inspection, so be aware!
The rest stops in Europe are superb, with actual restaurants serving a variety of local cuisine. It's much nicer than the fast food of the USA.
There are lots of toll roads, so you need to keep change on hand. Some took pin and chip cards, but it's good to have plenty of Euro just in case.
Road trips are nice since we carried whatever toiletries we needed and cooking items for apartments saved us money from eating out.
Train Travel
We only used trains for 3 trips.
It was much cheaper, quicker, and easier for us to travel by train to Paris. We didn't want to deal with driving a minivan in Paris or paying for parking.
Kids and youth are cheaper than adult tickets. Sometimes first class is the same price or even cheaper than coach!
Tickets must be validated before boarding. The validation centers are usually inconvenient little orange boxes at the far end of the station.
Each time we traveled by train, we were confused as to where our assigned seats were. We'd get on the wrong car because the labels are confusing. We had to get an attendant to move people from our paid assigned seats. It was ridiculous and embarrassing.
My husband wanted to reenact his trip to Heidelberg by train that he took years ago. That was a miserable day for all of us. It was super hot out. We didn't have enough water or snacks and we were tired and irritable.
Toilets
Finding toilet facilities can be stressful.
We like apps like Toilet Finder or Toilet Finder, but you have to download all of it before you go if you don't have cell service or Wi-Fi. Lots of cities and restaurants have free Wi-Fi, so that's really nice.
Many public restrooms require payment of up to €1,50 for each use. It's good to be aware of this and have plenty of change.
Our Priorities while Traveling:
We love museums!
We tend to focus our trips around art, history, culture, and food.
We don't do amusement parks or frivolous entertainment.
Traveling is educational. We don't need busy work or worksheets. I sometimes print or buy trip journals for the kids, but they are never mandatory. We planned trips around our studies in history, literature, and other subjects – to reinforce what we read about or watched.
I aim for exposure. We don't have the funds or time to immerse ourselves for long periods of time. Yes, we're just tourists and not really travelers. We were so blessed to be able to introduce our kids to other countries and I pray that my kids return to favorite locales when they grow up and take their own families!
Our Favorite European Trips:
Do you have travel tips to share? Where's your favorite destination?



You might also like: