We actually eat almost the same things every week.
It helps with planning and grocery shopping.
I use Checkout 51 and Ibotta apps along with Kroger sales and coupons to plan our week.
We buy most of our fruits and veggies and other items at Kroger. I occasionally buy organic. I plan to buy more from local farmers markets and perhaps growing some of our own this year.
We buy almost all our meats from a local butcher shop. I like knowing our meat is local and without hormones and other additives. They live happier lives and we're happier not consuming mass-produced feedlot meat.
What We Eat Every Week:
Breakfasts
My husband usually makes breakfast for the kids on weekends and lets me sleep in. They love egg hash with sausage and potatoes, pancakes, waffles…all the things I seldom make. Tori's favorite is eggs Benedict.
My typical weekday breakfasts for the kids are a combo of scrambled eggs, Oscar Mayer natural bacon, Jones sausage links or patties, steel-cut oatmeal, 10-grain porridge, cheesy grits, Annie's canned biscuits with jelly, occasionally homemade muffins or scones.
Katie sometimes makes a lovely breakfast cake or muffins.
The girls sometimes get up late and have the yummy new protein Cheerios.
I have coffee and sometimes what the kids are having, but usually a mango-spinach or berry smoothie. Sometimes yogurt with fruit and homemade granola.
Lunches
Katie loves to make these little tortilla pizzas. Quesadillas are an easy lunch that kids can make.
We often have sandwiches or charcuterie platters.
Sometimes, we have leftovers, but we're getting to the point there aren't many! Sometimes, we have a fancy tea time with cute little sandwiches. When the kids were little, we did Muffin Tin Monday.
Dinners…
Sunday
We usually have leftovers or something quick prepped from the freezer.
Twice a month, the girls participate in church activities in the evening, so we don't bother making a big fancy meal most Sundays. Sometimes, we even get some takeout.
Monday
I'm usually rested after the weekend, so I go all out and prepare something special.
I'll go to the store and get fish to try or something a little different than our norm or that takes more time.
Sometimes, we have huge salads with grilled or leftover meat.
We like chicken Marsala.
Tuesday
Tacos, duh.
I make our own taco seasoning and use it in lots of dishes. Sometimes, I make a taco noodle casserole or baked chicken enchiladas.
Sometimes, we mix it up and have Asian tacos.
Wednesday
Usually something in the slow cooker, like a stew or roast. Sometimes something that's quick and easy that can be thrown together last minute.
Swiss steak is delicious with lots of veggies.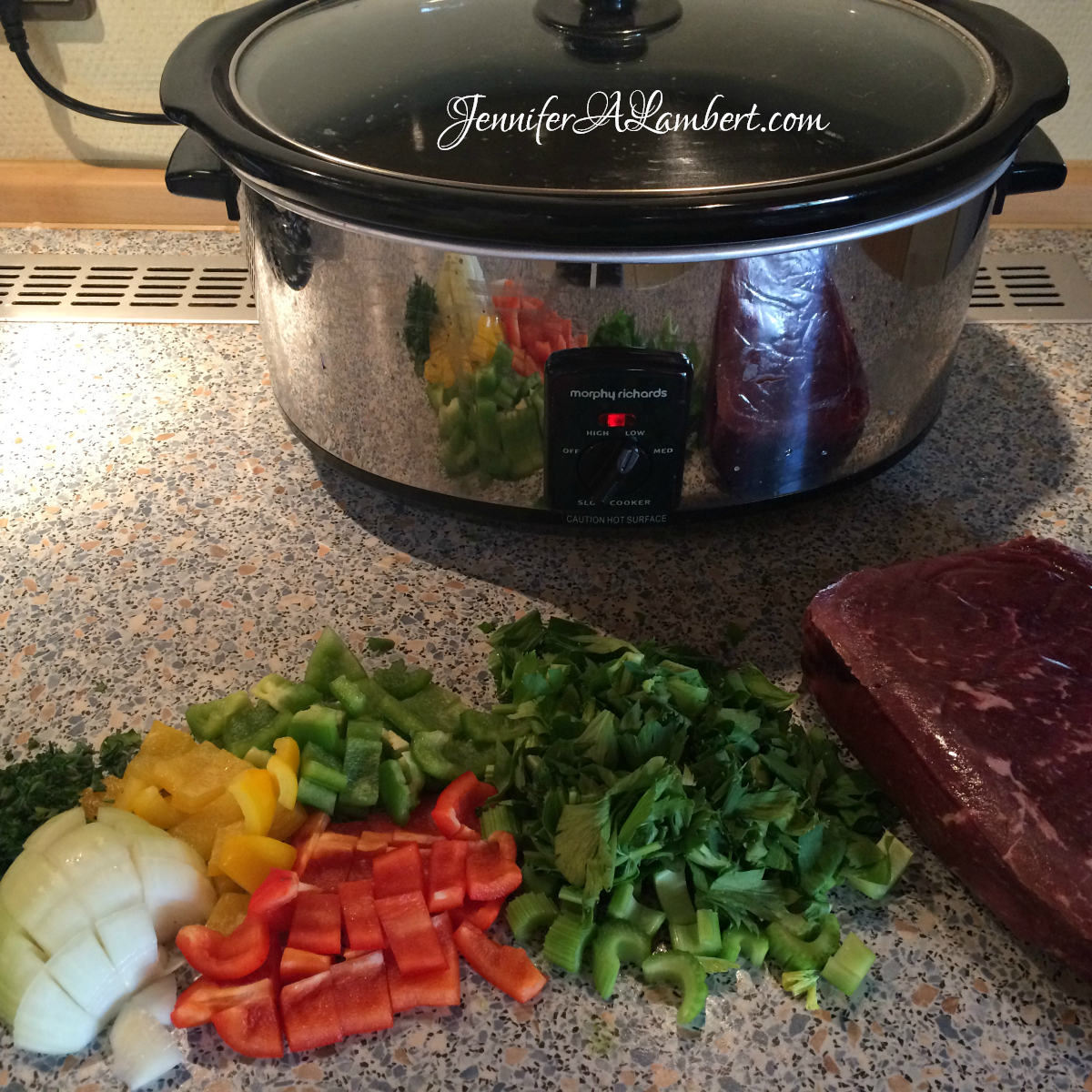 Pork tenderloin is super easy and flavorful.
Everyone loves these Asian slow cooker pork ribs.
Our favorite soups: cream of vegetable, dill chicken, ham and bean.
Thursday
Usually something easy like pasta, potatoes, or rice and a grilled meat and steamed veggies. The kids have an architecture class at the library and it's about a 30 minute drive, so we're home about 7 and my husband finishes up what I've prepped.
Cashew chicken is a go-to that's really easy to make.
I marinate meat in bags and it grills up super nice! These are great for camping, busy weeks, or grabbing a bag from the freezer when I'm out of ideas.
We reviewed eMeals one year and got some fun new meal ideas.
Friday
Homemade pizza. With a movie.
I usually have sliced tomatoes, sliced mozzarella, oregano basil garlic, with a few dollops of pizza sauce.
My husband and two kids like sausage and/or pepperoni. Two girls like sausage, pepperoni, onions, and red bell peppers.
Saturday
We often grill steaks or hamburgers.
When my husband travels out of town or works late, I make the things he doesn't like – like tuna casserole or turkey divan, and lots of bell pepper dishes.
I'm also incorporating more vegetarian dishes into our family's recipe repertoire.
We seldom dine out. I am usually disappointed at the quality for the price. I don't like not knowing where my food comes from or what's in it.
And I like that I can eat dinner in my loungewear.
There isn't much that I can't make myself at home – better and cheaper.
You might also like: