Liz and I reviewed Algebra: A Complete Course by VideoText Interactive.
We love the ease of the online system that Liz could use her iPad mini or the laptop or desktop to view the video lessons. This review was an answer to prayer. Math has been a battle with Liz for the last few years and we've tried several programs with little success. And now, this. Amazing timing.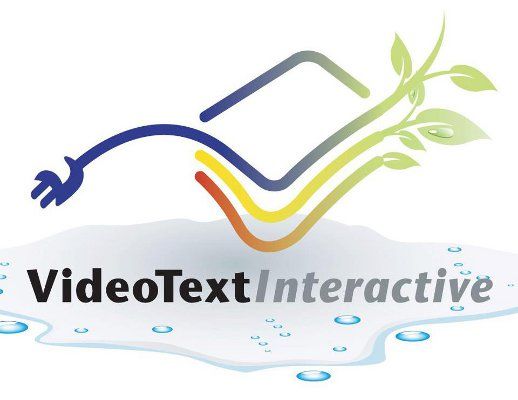 I love that VideoText is mastery-based. The spiral approach has never been enjoyed by myself or Liz. I like that this program teaches concepts. I feel this is so important with math. This is where I got lost so in school! I wanted to know why why why and I was just told to memorize the formulas and apply them. I was so lost. As I watch and learn along with my daughter, I remember so much and finally, I am beginning to understand it!
We began (where else?) at the beginning. Even though Liz has completed pre-algebra with another book, we began with lesson 1 and it was well we did. The methods are completely different. It begins with much-needed vocabulary and arithmetic review lessons. We realize Liz learned very little of the material we've covered these last few weeks. A great review and a real intro to algebra. She complained a bit at the differences they teach, but we agree that their way is the better way and the contradictions are due to the superior teaching and advanced concepts.
I loved the comparison of math equations to sentence patterns in the first lesson. Something I can understand! yay!
Liz completed two lessons each day the first week. She really enjoyed the change of pace for math. Then she settled into a lesson a day. We have time.
Here's the scope and sequence and topics covered. I like having an instructor login and Liz has her student login. I can access resources like instructor guides and answer keys.
The short video lessons are presented clearly and well. The notes and examples are displayed for Liz to copy into her notes. We encourage her to write down everything "on the board" and pause the video and complete the examples before the teacher does. She likes that and she learns it better.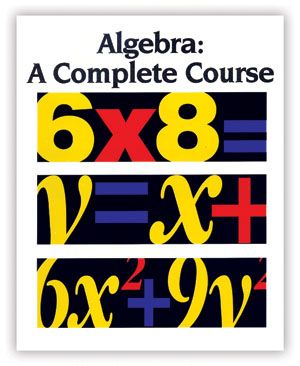 After watching the video lesson and taking notes, Liz reads the printed Course Notes and printed Work Text and then completes the "home work" or written assignment. Then there's a printed quiz that I have her take right then or before the next lesson the following day, depending on our schedule. We check the Work Text assignments and quizzes together and Liz makes needed corrections. If she does well, she doesn't have to take the optional 2nd quiz.
Dad is the math genius (he took college calc while still in high school – and his dad taught math for 30+ years). He reviewed the first parts of unit 1 with Liz. They discussed the concepts she learned. We found some gaps in her retention. We had her watch the videos again and take better notes the second time. She realized she could ace those quizzes then.
Dad approves wholeheartedly of this algebra program. He thinks many math texts are sorely lacking to prepare for higher level learning in maths and physical science but he thinks this one is the best he's seen!
She needs help with study skills. Quizzes and tests are new to Liz. We've never really incorporated these into our school environment. This program is teaching all sorts of great lessons!
There was a bit of a learning curve for us, schedule-wise. Some sections have 2-3 lessons before a cumulative quiz. Liz struggled with those a bit more.
While math will never be Liz's favorite subject, this program is the best we've found for a difficult topic such as algebra. It certainly is beyond my abilities to teach and I feel so confident with what we've learned – and I trust this course to deliver. It's been a great success so far!
How do you know if your student is ready for algebra? After completing an elementary math program, ask these questions. Most students begin pre-algebra in middle school or junior high. Liz is 12 and in 8th-ish grade.
When a student completes Algebra: A Complete Course, the student can claim credits for all of the following: Pre-Algebra, Algebra I, and Algebra II!
The Algebra course contains:
176 Video Lessons
360 pages of Course Notes
590 pages of Student WorkText
Solutions Manuals
Progress Tests
ONLINE ALGEBRA Modules A-F: Pre-Algebra, Algebra 1, and Algebra 2 (Classic Print Version – $529.00) ……. $299
ALGEBRA Modules A-F on DVD: Pre-Algebra, Algebra 1, and Algebra 2 (Purchased Separately – $599.70)…….$529.00
Check the site for other purchase options. You can add additional student licenses or buy one module at a time or upgrade from VHS to DVD if you've previously purchased. You can also purchase print materials.


You might also like: