We learned about the Middle East with Books, Movies, and Notebooking.
History Series:
American Revolutionary War
Civil War
World War I
World War II
Vietnam and Korea (coming soon!)
Iraq and Afghanistan
Too few Americans only know about the Middle East from Fox News, Breitbart, and other news outlets. They don't know any of the history.
They don't understand. Some don't even want to understand or learn.
There is beauty in Afghanistan, Iraq, Syria, and other Middle East countries.
People are not our enemy. God loves all of us in this world. The moms and dads love their children in the Middle East just like we love our babies here in America.
For our struggle is not against flesh and blood, but against the rulers, against the authorities, against the powers of this dark world and against the spiritual forces of evil in the heavenly realms. Ephesians 6:12
Please pray with me for a more peaceful world.
This is a difficult concept. Our children have never known our country to not be at war. I remember when Desert Shield and Desert Storm took place when I was in high school. My parents worked for the U.S. Army and provided support for our forces in Iraq.
CNN and other news channels show their biased accounts of what's going on "over there" but history is written by the winners.
The children aren't winning.
9/11 disrupted the world and brought many Americans together but tore many others apart. Sides were chosen. America is the world's police.
The children aren't winning.
My husband deployed to Kandahar Air Field in 2011 for almost 8 months. He protected me from many stories and that's probably best. I know he saw many horrors there. He worked in the medical facility there and in the blood bank. The medics cared for all injured, no matter whose side they fought for. My husband's team collected and provided blood from UN Coalition personnel for injured Afghani civilians and soldiers (and even child soldiers) from both sides of that country's conflict, in addition to our own.
The children aren't winning.
My husband has those memories forever.
Will the war ever end?
I have to admit that we haven't really exposed our kids to these events much yet. We are protecting their innocence as long as possible. It's such a scary world we live in. The news is full of terrorist attacks and we just don't discuss it much. We are diligent to be aware of our surroundings when we travel. We realize we are very American in a very hostile environment.
We're losing much history, art, and culture with war in the Middle East.
Resources
Movies
(use discretion)
Books
(use discretion)
We are very respectful of the military and very patriotic.
Recently, my eldest joined Civil Air Patrol and you can read about it here: My Civil Air Patrol cadet.
Please join me in praying for our world.
How we do history…
You might also like: Raising Readers and How We Study History
We use Tapestry of Grace for our main history studies.
My girls especially love the living books and literature selections. They have a government supplement that is wonderful for high school. Four learning levels means the whole family learns together. Each unit has Internet links to relevant sites (most I've never heard of). The Revolutionary War begins at the end of Year 2 (from Byzantium to the New World) and the beginnings of our new nation is in the first unit of Year 3 (from Napoleon to Teddy Roosevelt).
Follow Jennifer Lambert's board US History on Pinterest.


Follow Jennifer Lambert's board Modern History on Pinterest.
You might also like: Raising Readers and How We Study History.
Check out the rest of the Crew posts!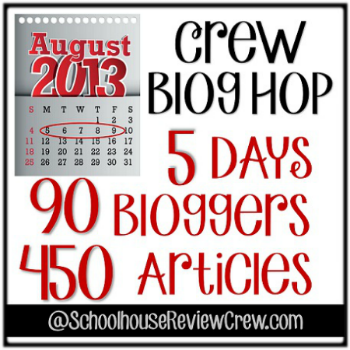 Do you have resources to add? How do you teach this difficult time period to your kids?
You might also like: