Despite having a natural lifestyle, we still occasionally have a focusing issue with our children. These tips have worked for us (and our friends) to keep our kids medication-free.
Sometimes, it's as simple as adding a nourishing, vitamin-rich diet and supplements to help kids (and adults) to focus and think well. We recognize that some individuals need medications. We also never, ever recommend ending a medication regimen without consulting your physician.
Medication-free options to help brain health
This book comes highly recommended from friends. We haven't used it, but I'm sure it's comparable to some other diets I've seen.
This is the first resource I found and when we eliminated food dyes and chemicals from our diet, the difference in my daughter's behavior was amazing.
3. Eating for Autism by dietitian Elizabeth Strickland
4. ADDitude online magazine
This website has a plethora of free resources and articles to help you and your kids!
Fun ideas to help your kids take some breaks so they can work hard when they need to focus.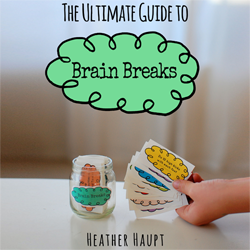 We specifically use a combination of essential oils, dietary supplements, a natural whole foods diet, cod liver oil, plenty of fresh air and exercise to help us perform at our best.

You might also like: