Ever wonder how to make money blogging?
I certainly don't make a full-time income – not even enough to make a regular difference in our household budget.
I'm realistic about my little hobby. I occasionally have made upwards of $500/month, but it usually trickles in and accumulates over several very lean months.
I don't like some of the popular programs that regularly ask bloggers to review chemical commercial cleaners or junk food. We don't use those things and I won't threaten my integrity just to make a buck. So, I do few reviews on the site since few things have been worth it. I will occasionally review books that look interesting. I get so many emails that I delete every day asking me to review products and services we would never use.
My kids asked me please to stop reviewing things. They like the curricula we use and don't want to try anything else.
Blogging as a business takes a lot of time.
I tried too hard about a year ago and it took me away from my family too much.
I was stressed.
I was constantly checking my smartphone, tablet, laptop, looking for inauthentic ways to make money, get more pageviews, share my posts, grasp any opportunity.
My kids and husband asked me please to stop being online so much.
I don't really like most bloggers and what they stand for or don't.
Quality is better than quantity.
My favorite affiliate programs:
100s of great programs for clothes, subscription boxes, food, education, toys, and more!
Contests and bonuses!
My best sellers on Shareasale:
We love the fun printable pages for our homeschool.
We have the lifetime membership that allows my four kids (and me!) to journal about anything. Also an online app!
Get notebooking freebies!
(affiliate with CJ.com)
Lots of great options for meal planning. We love adding their recipes to our dinner repertoire. See my eMeals review here.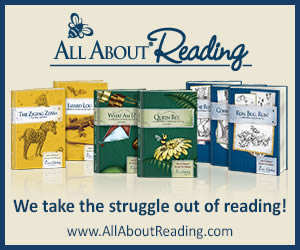 Great reading and spelling programs that my kids loved! It did all the work for me, a nervous preschool mama.

Amazon
Did you know when you use my Amazon link it costs you nothing extra but helps support our homeschool? Thank you so much!
Other
Also, we use Rakuten and Honey to get cashback on online purchases. I love iBotta and Checkout 51 to save on shopping.
I occasionally accept a sponsored post with a military blogging group or blog tour for book releases.
I usually write content and post 2-3 times per week, share on basic social media, include native affiliate links where I can, and spend time homeschooling, parenting, and traveling – so I can write about it and share tips.
What are your favorite affiliate programs or blogging income opps?
You might also like: