We learned about the Revolutionary War with Books, Notebooking,and Movies.
We plan to make some trips soon!
History Series:
American Revolutionary War
Civil War
World War I
World War II
The Gulf Wars
The military has always been a part of my life. My father is retired Army. My grandfather retired from the Navy. My husband is in the Air Force. I've never known a time where the men in my family didn't go to work without a uniform or I couldn't go to the commissary. Also, we've been at war in the Persian Gulf since I was a kid. It's a scary world. We are proud to serve.
War is not glamorous, no matter what the movies portray. Long ago, it was a very personal thing to kill a man in battle with bayonets and swords and guns. Now we do it with rockets and bombs from faraway on computer screens and it's very impersonal.
Revolutionary War
American death toll was about 25,700. Historians estimate 7,200 Americans were killed in battle and approximately 8,500 wounded. About 10,000 others died in military camps from disease or exposure. Another 8,500 died in prison. Another 1,400 MIA. The soldiers received little to no pay during service and most came out of the war penniless.
British military deaths were about 10,000.
Congress was granted power of taxation in 1788 and paid off most of the war debt by the early 1800's. Britain's economy was strained. France was nearly bankrupt, which was a catalyst for their own revolution in 1789.
American military forces
The American colonies had no army or navy. Our fighting forces consisted of militia units who were white men from age 16-60.
American leaders such as George Washington along with foreign war veterans: Gilbert du Motier, Marquis de Lafayette and Friedrich Wilhelm von Steuben fought long and hard to beat the disciplined English army and navy.
Congress established the Continental Navy in 1775. Captain John Paul Jones raided the coast of England in 1778. He allegedly coined the phrase, "I have not begun to fight."
Travel
We went to Savannah on our honeymoon. Fort James Jackson is a restored 19th-century fort located on the Savannah River, two miles east of the city of Savannah in the U.S. state of Georgia. It is a National Historic Landmark and the oldest standing brick fort in Georgia.
Resources
Resources for U.S. history and Government
Movies
Use discretion. Everyone has different standards.
Trivia
Books
How can you support our military and veterans?
How we do history…
You might also like: Raising Readers and How We Study History
We use Tapestry of Grace for our main history studies.
My girls especially love the living books and literature selections. They have a government supplement that is wonderful for high school. Four learning levels means the whole family learns together. Each unit has Internet links to relevant sites (most I've never heard of). The Revolutionary War begins at the end of Year 2 (from Byzantium to the New World) and the beginnings of our new nation is in the first unit of Year 3 (from Napoleon to Teddy Roosevelt).
For elementary kids, we like the spine book Story of the World! Year 3 which covers 1600-1850. It's listed as a core text in Tapestry of Grace.
Follow Jennifer Lambert's board US History on Pinterest.


Follow Jennifer Lambert's board Early Modern History on Pinterest.
Check out the rest of the Crew posts!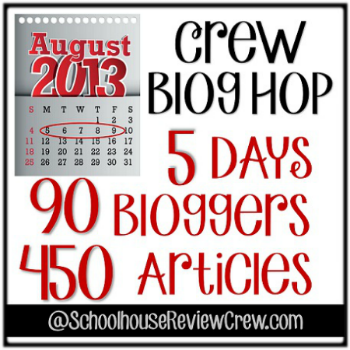 You might also like: