It's that time again. Back to school. And since we pretty much "do school" year-round, it's rather anticlimactic around here.
We're still finishing up some history and math before we're able to move on to a new year's curriculum. Liz has quite a lot of catching up to do with history, science, and Latin before moving on.
But when we complete "last year's" work, here's what we're beginning!
Tapestry of Grace Year 4 is our core curriculum. Year 4 is contemporary history…and we've never really done this year in the history cycle since I couldn't bring myself to teach WWII when my eldest was little. Since we live in Germany, I can't pass up this chance to really teach it like few children chance to learn.
Tapestry of Grace encompasses history, geography, arts and crafts, and literature. There are writing assignments and lots of notebooking. It's a great Charlotte Mason/classical curriculum and we all love the reading lists of living books – most of which I've never heard of before on the lower three levels. There are four learning levels – lower grammar, upper grammar, dialectic, and rhetoric. Tori and Kate are doing some of both grammar levels and Liz is solid dialectic, but she's beginning to read some of the rhetoric literature.
Tori and Kate are doing Singapore math 3. Liz is still doing Videotext Algebra. We all love Life of Fred math as read alouds.
Alex just completed All About Reading Level 1 and is beginning Level 2. He is doing some living math and random workbooks.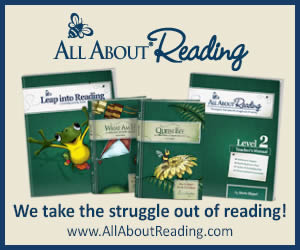 Tori and Kate are still working through Logic of English. We all love it! It's slow going – often, 1 lesson takes 2 weeks – but they're really learning all the nuances of English, spelling, reading, grammar, and writing.

Tori and Kate are going to start work in Exploring Creation with Human Anatomy and Physiology – and Alex will listen and observe – and participate when he likes. Liz is moving into Exploring Creation with Biology!

The girls are all learning German, French, and Latin. Alex picks up some and loves language!

For Bible, we are continuing with the Apologia What We Believe series and other random readings I come across that I like. We're also working on thankful journals.

This mama needs to prioritize and pick back up that prayer journal and get up earlier to do Bible study and devotional to prepare for the day. I need an empty lap and empty hands to nurture little hearts.

You might also like: