Tori was so excited to run her first 5K with Dad Friday afternoon. She got dressed right after breakfast and asked me if it was time to go yet. all. day. long.
So, imagine my disappointment when we arrived at the destination for her run and my husband stood there.
quite alone.
It was canceled.
Due to weather.
It was cool and partly cloudy and had been sprinkling earlier.
But canceled?
I was so upset.
Tori was just fine about it and asked to run laps anyway.
She's our sweet and compliant one. She is so sensitive to others' needs and rarely causes problems. She didn't care as long as she got to run with her daddy.
My daughter showed me up with her maturity over disappointment.
I'm sure that should teach me something, but I'm still upset.
She was running her fourth lap when I left for home. Dad stayed with her.
I was seething.
It just made a bad day worse.
Having a defiant three year old doesn't help anything.
It's one of those days when I didn't thaw anything out for dinner and we have to get takeout and the budget's maxed and payday is still almost two weeks away.
My husband mentioned right before I pulled out of the parking spot that I shouldn't snap at him just because I'm frustrated with the kids and the race being canceled.
Hrmph.
Yeah, so things didn't go as planned.
And apparently a seven year old girl can handle disappointment better than I can.
Did I mention I hate "I told you so's"?
Check out the rest of the Crew.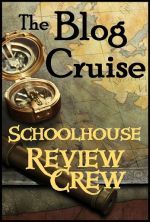 You might also like: