This post contains affiliate links and I will be compensated if you make a purchase after clicking on my links. I was compensated for this post.
We've lived the last three years in Europe and exploring all the history and culture was so fun and exciting.
Since we've moved back to the States, we've been exploring our local offerings in Ohio and the surrounding areas. We're loving the warmer weather. And being able to speak to anybody easily in English. While we miss Europe, we try to make the most of wherever we are.
The American expectation of summer vacation is a bit much for us. We don't have the desire or budget to do an all-out huge beach trip. We don't live near a good beach. My eldest has a part time job and my husband works full time. As homeschoolers, we still do school work during summers so we don't ever feel rushed by a schedule. And the neurotic cat gets sick any time we leave for more than a day.
We're staying close to home this summer.
The kids are fine with roller blading before breakfast and playing in the sprinkler or riding bikes in the afternoons.
We do FREE bowling several times a week.
We live on a small street and the kids have a few friends who often play together. I like being the mom who knows where everyone is, providing lemonade and popsicles or cookies.
I miss the summers when I was young and everyone was out all day long except for meals. It seems so many kids are overscheduled with classes, camps, sports, activities. We like peace and leisure.
We stay up late and sleep a little later and eat when we're hungry. We like to eat outside on the deck since it's so shady or have a picnic at a park. We often have bonfires with smores in the backyard firepit.
We eat lots of ice cream.
We play in the woods behind the house and catch frogs and crawdads in the creek and pond and play on the little wooden bridge and under the big trees. We watch the butterflies in the meadow and search for deer tracks in the mud.
We create, draw, sing, dance, dream, watch clouds.
We pretend.
I feel it's very important that children have lots of free time to play so they have a pretty unstructured existence until they're teens. The kids still contribute and do chores and help and learn how to run a household, but it's all necessary teamwork for smooth living.
Childhood should be about playtime.
How to have a legendary summer:
You don't have to drive 12 hours to the beach or spend a lot of money to have a legendary summer.
Explore the town or nearest city. There are lots of fun, frugal, and free activities right in our own area.
There are plenty of fun free outdoor activities to do near our house – splash pads, local parks, nature trails, bike paths, and more.
Sometimes, indoor playgrounds are just the thing – roller skating, jumping places, arcades, bowling.
Occasionally movies.
We go to the library often.
The girls volunteer at VBS.
Museum memberships often pay for themselves after a couple visits and we love museums when the weather is too uncomfortable to be outdoors for long.
I have a lineup of fun handcrafts the kids can do on their own or with a little supervision. Tie dye, beadwork, clay and paint projects, sewing, cooking.
Dad deploys this fall, so we're taking a little camping trip at a nearby lake before he leaves. We love fishing and camping and hiking.
Summer is a lazy easy time to get dirty in the garden, play at the park, watch hummingbirds at the backyard feeder.
Don't stress over summer. Have fun and make memories.
What to wear:
I love the cool summer looks from Gymboree that are perfect for all our summer adventures.
I love the basics for everyday. The quality is impeccable for all the products at Gymboree.
I miss when my kids were little and I got all the matching looks for picture day:
Gymboree clothes are always right for any occasion.
I don't worry about dirt, mud, or grass stains. They are made so well they usually come right clean if taken care of right away. And kids are supposed to get messy and dirty! That means they're having fun and making memories!
Our summer favorites:
Dresses are easy and breezy, but overalls are sporty and fun! A little different from just plain shorts. I wish they came in my size!
Overall shorts for girls
I love the plaid shorts and Tshirt look. So many cute styles to choose from!
Find Your Road Tee for boys
What's your favorite look?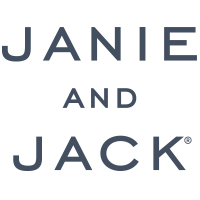 Web Exclusive: $4.99 and up at Gymboree
Free Shipping at Gymboree
How will you have a legendary summer?
You might also like: