Liz and I reviewed the Study Skill System from Victus Study Skills System. We received both aStudent Workbook and Teacher Edition.
"Victus" means "way of life" in Latin. Kinda stole my heart right there. It's been a theme lately to make sure everything aligns with our goals and fits our worldview. I like themes.
The V3S teaches 4 concepts:
Zeal with knowledge bears fruit.
Results come from the process.
Any system must have a purpose.
An effective system of study has the greatest likelihood of aiding in success.
The Course Aim:
Foundational Cornerstone One: Where am I now?
Foundational Cornerstone Two: Where do I want to be?
Foundational Cornerstone Three: How do I get there?
Ten lessons (#10 is review) and appendices with flashcards, charts, and extra planning pages teach these core concepts in a way students understand. The website claims five hours for completion. I didn't log our time, but it didn't take us long to discuss and complete the exercises. They recommend one or two weeks to complete the lessons. This is not specifically designed for just homeschoolers and some of the script needed to be adapted for our use since we are homeschoolers.
While my daughter scoffed at most of the lessons and made fun of a lot of it, the teachings are sound and align with how we run our family and homeschool. It helped open up conversation about goal-setting and planning by working backwards to know what you must do to read a goal. Listening and reading skills are always great to review.
The lessons themselves were mostly too basic for my daughter, but they were a good review and reinforced what she's learned from other similar lessons and what they teach in leadership course with Civil Air Patrol. I love that my daughter is surrounded by similar concepts from multiple sources. It helps to hear it and see it, repeatedly, from many different people!
The program is similar information we've heard before, but it's packaged well and in an easy to understand manner. It's always good to review study skills and note-taking concepts. It helped Liz be metacognitive about learning and paying attention to her Civil Air Patrol commanders and teachers. It sparked some good conversation with me about notes, testing, studying, and leadership.
We can always tweak scheduling and the program offers samples and pages to design a schedule. This helps Liz to possess her own schedule instead of relying on me. If she has a hand in time management and scheduling her lessons and activities, she will be more successful than if I did it for her. She's getting older now and needs to be more responsible.
I like any program that reinforces what she's learning in other areas of her education.
The teacher edition has scripts and answers to coincide with the student workbook. I didn't think the teacher's manual was all that necessary and it just gave me a summary. I read it aloud to my daughter and helped her fill in the blanks in her workbook. Not sure if that is what I was meant to do with it.
We both especially liked the Preview, Question, Read, Self-recite, and Test (PQRST) metacognive reading and learning lesson. They saved the best for last.
The student edition has fill in the blank pages, examples of schedules, goal-planning info, and samples for note-taking. Also, review and tests at the end of the program. Pages in the appendix include extra planning pages and flashcards.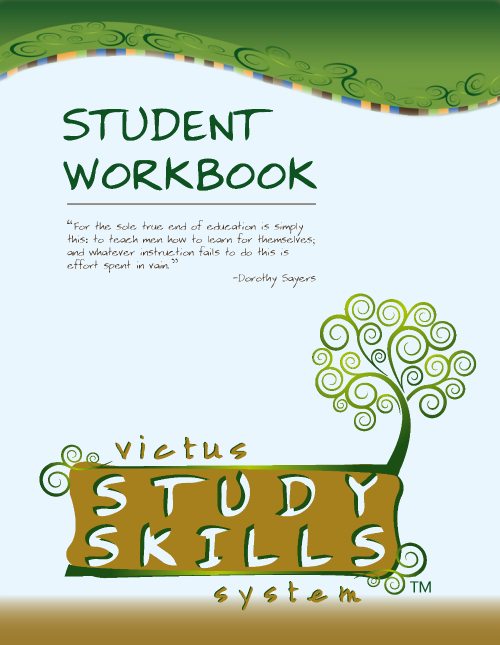 Teacher Edition: $40
Student Edition: $20
The books are most appropriate for 5th to 12th graders.
Additional products to accompany the Victus Study Skills System:
The Student DIY Edition Workbook $25.00
Teacher Edition PowerPoint Presentation $25.00
Classroom Video (DVD) $30.00
Creating & Implementing a Personal Strategic Plan $5.00
You can find Victus Study Skills System-
Facebook: https://www.facebook.com/VictusStudySkillsSystem
Twitter: @VictusStudy
My daughter is 13 and was able to complete most of it, but needed help with some of the life skills and experiences she wasn't familiar with.

You might also like: