We loved reviewing Art Ditto by Birdcage Press.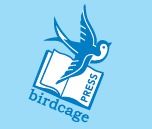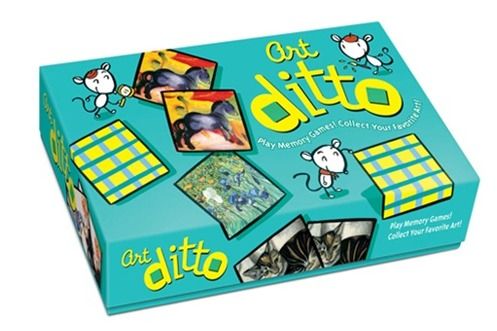 The kids examined the collecting cards before playing. They looked at the art and noticed the highlighted image on the other side. Kate read the descriptions of the art in all languages.
Each collecting card has a theme: tigers, flowers, music, cats, boats, horses, birds, fruit…
You can see on one side is a close-up detail and the artist and year.
On the opposite side is the entire image and the title of the piece in four languages: English, French, Spanish, and German. We practiced our pronunciation and learned vocabulary!
The game is like a cross between Bingo and Memory. We all loved playing memory match. We did an easy version with just matching a card, then we played a harder version of making a memory match before matching to our cards.
Then ensued the most vicious game of Go Fish the world has ever known. ventriloquism, secret hiding places, screaming and cheering. I was exhausted. It was all in fun. And there was no cheating or crying.
We had to have a bowl of Goldfish crackers to play Goldfish (Go, Fish! They knew that's what it's called, but they played it crazy!).
Kate hid her cards in the lap desk pocket so her sisters wouldn't try peeking.
If you had to Go Fish you also had to take a Goldfish cracker.
The girls read the titles of the art so they could memorize artists and titles. Great for Tori to practice reading!
Some of the convo went like this:
"Kate, do you have 'Fishing Boats on the Beach?'"
Kate flips through her stash. She nods.
"May I have it?"
"Maybe."
Giggles. And Begging.
Alex only wanted the tigers, cats, or boats cards.
This is Alex doing the "I won! I won! Oh yeah!" dance.
So, we love this game! It's so fun, versatile, and educational. I want to collect them all!
48 art tiles + 8 big collecting cards
Museum-quality construction
Play memory games with great works of art and collect your favorites on art collecting cards. As you play, you'll learn how different artists depict birds, boats, cats, flowers, horses, and more. And you'll learn words in four languages as you have fun with great art!
Ages 4+
$24.95


You might also like: