Are you ready?
We're spending a month discussing Servant Leadership.
Raising Royal Little Lambs.
Follow along: #RaisingServantLeaders
Jesus came to be a servant.
Our Bible lesson hit home for me – and the girls really understood this one. And they understand that this is different than the way of the world. And it's hard.
"Being a servant means not just looking at your own wants or desires, but looking to help others." ~The Dig for Kids, Volume 2
The greatest among you should be like the youngest, and the one who rules like the one who serves. For who is greater, the one who is at the table or the one who serves? Is it not the one who is at the table? But I am among you as one who serves. Luke 22:26-27
Read all of Luke 22.
So, we're looking for ways to serve, to help others. Even the smallest overlooked things can be so appreciated. I just want my kids to be courteous and thoughtful.
I want our family to be lights for Jesus.
Being counter-cultural is hard.
So, I let go and let God. It's amazing what my kids do on their own without my nagging them. They're serving joyfully.
List of posts in this series:
Sunday-no post

Sunday-no post

Sunday-no post

Sunday-no post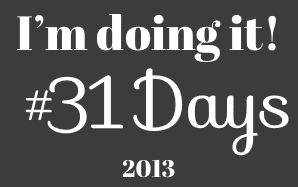 You might also like: