Growing up in Georgia, I learned the Civil War is important history.
Many museums and historical sites commemorate the Confederate events and battles that took place and they're all very accessible for day trips or short vacations.
But how they do glorify the Confederacy.
You don't see any Nazi memorials in Europe except in appropriate museums to show what never to do again…
It's exciting to see statues and monuments coming down that glorified the Confederacy.
As a child, I attended reenactments of battles at Stately Oaks Plantation, a replica of the house in Gone With the Wind. My family took vacations to visit Andersonville, Fort Sumter, and Chickamauga, along with plantation home tours.
I think every Southern state has a Civil War museum, mostly glorifying the Confederacy and perpetuating the "Magnolia Myth."
I feel it's very important to teach my white children real history.
We learn about all sides to the story. I feel my Georgia public school education was rather sloppy and often told incorrectly, even by black teachers who were at the mercy of the curriculum and administrators.
It's so important to talk about history and to discuss race and current events, cause and effect.
This book helps me teach better: Lies My Teacher Told Me: Everything Your American History Textbook Got Wrong by James W. Loewen
We learn about the Civil War with Notebooking, Field Trips, Books, and Movies.
Travel:
Civil War States Info (most States have a historical site)
Topics:
Causes of the Civil War
Missouri Compromise
Foreign aid to Confederacy and Union
Dred Scott
Abraham Lincoln
John Brown
Underground Railroad
Reconstruction
Racism
KKK
Jim Crow Laws
Resources
Movies
(use viewer discretion)
Books
How we do history…
History Series:
American Revolutionary War
Civil War
World War I
World War II
Iraq and Afghanistan
We use Tapestry of Grace for our main history studies. You might also like: Raising Readers and How We Study History.
My girls especially love the living books and literature selections. They have a government supplement that is wonderful for high school. Four learning levels means the whole family learns together. Each unit has Internet links to relevant sites (most I've never heard of). The Revolutionary War begins at the end of Year 2 (from Byzantium to the New World) and the beginnings of our new nation is in the first unit of Year 3 (from Napoleon to Teddy Roosevelt).
Do you have resources or memories to add?
Check out the rest of the Crew posts!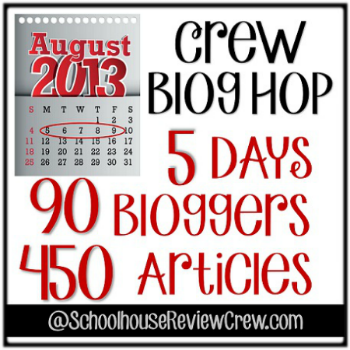 You might also like: