This Mother's Day, I invite you to join me as we strive to lift up and encourage all the moms in our lives – from our mothers, stepmoms, grandmothers, mothers-in-law, to our daughters and nieces, to our friends and book club members.
Let's take this opportunity to celebrate and honor their sacrifices, their hearts, their hard work and their accomplishments.
Don't miss this collection of faith-filled Mother's Day cards and gifts and these upcoming Mother's Day deals:
Jewelry Sale: Right on time for Mom's Day! These favorite jewelry pieces will be up to 70% off. 4/28 – 5/1
Mother's Day Gift Set Sale: All gift sets will be up to 65% off. 5/2 – 5/9
Mix & Match Weekend BOGO Sale: Pick and choose from a selection of small, faith-filled gifts for your mom friends, small group members, teachers and co-workers. Grab a gift for a graduate and then get one for your friend for free. 5/5 – 5/8
Exclusive! 25% Off Grad Gifts
Just for you! Take 25% off our Graduation Selections with code CONGRATS. This is an exclusive offer! Offer expires Saturday (6/10).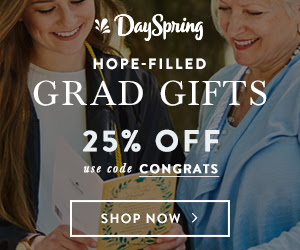 Illustrated Faith
The newest kit is here! Doodles to Live By comes with a 14-day devotional booklet, clear stamp collection, washi tape, paper pieces, tip-ins, stickers and a bookmark magnet.
In this kit, Illustrated Faith team member Elaine Davis encourages you to get your story on paper, ask God for creative guidance, and speak words of kindness, even when it's difficult.
"As you work through each day, you'll explore some blessings I've found to be super healing, enriching and restorative," said Elaine, who has been filling journals with thoughts and doodles since she was little.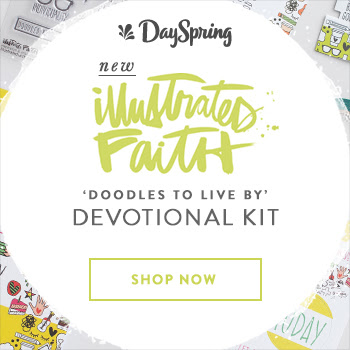 New! DaySpring Gift Books

Several new DaySpring books that will be on the store very soon:

Taking Responsibility for the Choices We Make

Faith, Fitness, and Food for Women

60 Promises to Pray Over Your Children

60 Promises to Pray Over Your Daily Life

You might also like...